April 7, 2018
Tags: Alban Lake Publishing, Candle and Pins, Events, Middle Grade, Poetry, Poetry Collection, The Collectors, UntitledTown, Writing
First things first.
In two weeks, I get to be part of something incredibly cool: UntitledTown Book and Author Festival, a four-day literary event held annually (this year, it will be April 19 – 22) in Green Bay, Wisconsin. This year, the lineup of guests includes R.L. Stine, Christopher Moore, and ROXANE GAY (!!!!), among others. Including me. Oh–and the whole amazing thing is FREE.
My schedule, if you're in the area (or if you've been planning a trip to Packerland and feel like dropping in on a lit festival while you're at it), looks like this:
Saturday, April 21:
12:00 – Creating Characters: Writing Workshop for Kids (and adults!), Brown County Library
2:00 – Kid Lit Panel: How to Write for a Young Audience, KI Convention Center Room 6AB
Sunday, April 22:
10:00 – Dark Magic (Panel): Writing Fantasy for YA and Adults, St. Brendan's Inn, Waterford Room
2:00 – Wisconsin Writers Invitational (Group Reading), Brown County Library Auditorium
Here's a very handy FAQ page that will help you register for my (and other instructors') writing workshop: https://2018.untitledtown.org/2018/04/faq-how-do-i-register-for-youth-writing-workshops/
And here's the entire schedule. You can sign up/bookmark favorites (although you don't need to) that you'd like to attend and sync them to your phone, if you're techy like that.
Next, a moment of poetry promotion:
It's National Poetry Month! And my brand new poetry collection, Candle and Pins: Poems on Superstitions, is now available from Alban Lake Publishing for only $1.99 in e-book format and $6.00 in paperback. Bargain, right? You can also find/order signed copies at my lovely local bookshops, Rivertown Comics and Games and Fair Trade Books of Red Wing, MN.
A little description: The poems of "Candle and Pins" are inspired by familiar—and some unfamiliar—superstitions, ranging from love charms to burial practices, parsley seeds to the evil eye. Like superstitions themselves, these poems explore the terrain where magic and everyday life intertwine, and where beauty, horror, fear, and belief combine in ways both new and ageless.
I've been at work on this collection for what seems like ages. Some of the poems appeared in fantasy/horror/scifi journals like Strange Horizons, Goblin Fruit, and Mythic Delirium almost ten years ago, and one was nominated for a Rhysling Award, but most of them had never ventured out in public until now. Having all of these pieces, new and old, published and unpublished, finally put together behind this gorgeous cover with art by Marge Simon is the coolest feeling.
So if you're into dark magic and creepy poetry — or poetry in general — you could make me super-happy by reading it.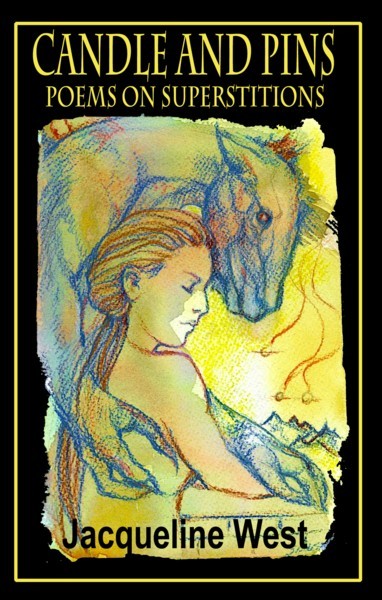 If all of this wasn't great enough, I also just received my box of ARCs (advance reading copies) of The Collectors.

(Photographic proof!!!)
Stay tuned for a giveaway of a special sneak peek copy or two… Not sure yet if I'll use this blog, Instagram (where you'll find me most frequently these days), Facebook, or all of the above, but I'll do my best to spread the word everywhere.
See you in Green Bay. 🙂